Sinus Lift Surgery in Turkey
USED FOR
Sinus Lifting Surgery is used for the preparation of Dental Implants.
HOW MANY DAYS DO I NEED
Your treatment can be completed in 1 day.
GET FREE QUOTE
SEE PRICE LISTS
WHAT IS SINUS LIFTING 
Sinus lifting, also known as sinus augmentation, is a dental procedure performed by an Oral Surgeon. It affects the upper jaw area. Sinus lifting is commonly conducted in patients who are about to undergo dental implants. We recommend this procedure to ensure that placing the implant does not harm the sinus pockets located nearby. Many patients who have undergone the procedure at Premium Dental Turkey report that the procedure made breathing easier or improved their sense of smell afterwards.
WHAT HAPPENS DURING SINUS LIFTING?
Sinus lifting is essentially an oral surgery that increases the amount of bone in your upper jaw. This is the area where your sinuses are located on the sides of your nose. During the procedure, an Oral Surgeon will move the sinus membrane upward, so more bone is exposed below. It allows for safe implants which will support dental crowns.
WHO NEEDS SINUS LIFTING?
Not all patients who undergo dental implant surgery require sinus lifting beforehand. Dentists recommend this procedure only under certain circumstances. If the bone height in your upper jaw is inadequate for the implant procedure, sinus lifting is necessary to drill the implants in without damaging the sinuses. Some patients have sinuses that are very close to the jawbone, which also require uplifting to make room for dental implants. 
Whether sinus lifting is necessary comes down to the anatomy of your upper jaw. If you have missing teeth in your upper jaw, there may not be enough bone to support dental implants. The upper jaw naturally has less bone compared to the lower jaw. Therefore, a significant number of patients require sinus lifting for molar implants on the upper jaw. About 25 percent of patients who come to Premium Dental Turkey for upper jaw dental implants require sinus lifting beforehand. The procedure is fairly common and can be performed without causing complications.

PREPARING FOR SINUS LIFTING SURGERY
If you are planning to get upper jaw dental implants, you will need to take a Panoramic X-Ray to make sure the implants can be placed without damaging the sinuses. We can help you get this x-ray done in your home country before you make travel plans. If we look at the x-ray in advance, we can give you a realistic cost estimation for your implant procedure with or without sinus lifting. 
If you are unable to get the x-ray done in your home country, don't worry. We can arrange it at our clinic free-of-charge. If you do need sinus lifting before placing implants, don't panic. The implant surgery will be performed the same way following the lifting. The only difference is that the whole treatment will be a bit longer because of the additional sinus lifting surgery.

THE SINUS LIFTING SURGICAL PROCEDURE
Our dentists will first examine your x-ray to determine the precise measurements for performing the surgery. If the procedure is needed because you lack enough bone in the upper jaw, the dental surgeon may use bone from other parts of your body or bone powder to increase bone density in the required area. During the procedure, the dental surgeon will open a "window" in the gum area where your upper jaw and back teeth are situated, and gently push the tissue up and pack the area with bone-graft granules. 
Afterwards, the wounds will be closed with stitches. Immediately after the procedure, you may experience some swelling in the sinus region. You will have to avoid forceful sneezing or blowing your nose for several days until the swelling reduces. Your oral surgeon will prescribe saline and other drugs to manage the swelling. It's highly unlikely that you will experience any pain apart from slight discomfort after the procedure. The oral surgeon will apply your dental implants simultaneously. 


SINUS LIFTING COSTS IN TURKEY 
Premium Dental Turkey offers very reasonable rates for sinus lifting procedure. One of our experienced and skilled Oral Surgeons will proceed your Sinus Lifting surgery. Your treatment can be completed in 1 day. You can contact us to get a free quote for Sinus Lifting in Turkey. You can save 70% compared to Western European countries and the United States. 

>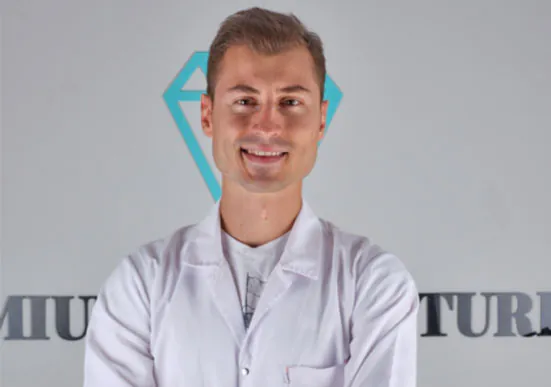 Reviewed by Dr-Dt-İsmail-Kilic - Prosthodontist 2018-04-16 edited on 2021-11-14
---
He graduated from Hacettepe University Faculty of Dentistry, which he started in 2009, in 2014. He continued his post-graduation academic and clinical education at Selcuk University Faculty of Dentistry, Department of Prosthodontics between 2014-2018. In 2018, he was entitled to receive the title of specialist dentist by presenting his thesis on "Comparison of Digital and Conventional Impression Methods in Implant Supported Fixed Partial Prosthesis". Specialist Dt. İsmail KILIÇ has published various articles in national and international peer-reviewed journals, and he has taken place in many congresses with oral and poster presentations. He is a member of Turkish Dental Association (TDB), Turkish Association of Prosthodontics and Implantology (TPID), European Prosthodontic Association (EPA), International Association for Dental Research (IADR) and International Team for Implantology (ITI).