Why choose Inlays and Onlays over Fillings?
INLAYS AND ONLAYS ARE USED FOR
Inlays and Onlays are designed to fit the damaged area of the tooth perfectly, thus sealing the damage

HOW MANY DAYS DO I NEED
Your treatment can be completed in 4 days
GET FREE QUOTE
SEE PRICE LISTS
Inlays and Onlays are similar to dental fillings used to restore damaged teeth. Inlays and Onlays can be used in place of old fillings to fix a chipped or broken part of a tooth or cavity. Inlays and Onlays are designed to fit the damaged area of the tooth perfectly, thus sealing the damage. Premium Dental Turkey offers affordable and long-lasting inlay and Onlay treatment.  
Why choose Inlays and Onlays over Fillings?
Unlike dental fillings, inlays and Onlays are made of pure porcelain. Therefore, this type of restorative treatment lasts longer. Porcelain blends in with the natural color of your teeth, so it doesn't look like you have an inlay or an Onlay, unlike fillings that are typically metallic. Inlays and Onlays also perfectly fit over the damaged enamel, so they don't come off easily unlike fillings. 
Inlays and Onlays effectively protect damaged parts of teeth by stalling infection and further harm. Premium Dental Turkey provides Inlays and Onlays made from the best material available without inflating costs. 
Premium Dental Turkey Inlays and Onlays
Our clinics have their own ceramic studios equipped with the latest technology to design perfect inlays and Onlays. We custom design inlays and Onlays with the help of CAD CAM software to ensure accuracy and style. You can benefit from a perfect fit with the inlays and Onlays our dental clinics produce. We can create products that custom fit the unique shape of your teeth. 
We produce inlays and Onlays using the best dental material available in the world. Our products are made with the branded material, such as CEREC and E.Max material. The material is of the highest quality as you would find elsewhere in Europe. We only offer authentic material and not cheap substitutes. 
Inlays and Onlays Costs
Since we make inlays and Onlays in our own clinics, our patients are not burdened with costs associated with laboratories. You can have the procedure done at a relatively low cost due to this. You only have to pay for the brand and the rest of operational costs are kept much lower compared to other parts of Europe.  
Inlays and Onlay application procedures can last from one day up to four. If you require only one or two inlays and Onlays, the procedure can be completed within a single sitting. However, your dentist may recommend up to four visits to monitor the products after application. If you require multiple inlays and Onlays, the treatment period would extend to two or three extra days. 
But the overall costs will always be low. 
Would you like to know more about obtaining inlays and Onlays in Turkey? Contact us with your queries. 
>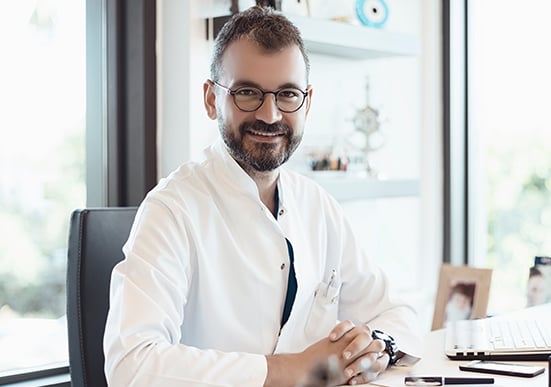 Reviewed by Dr. Dt. Selhan Kaya - Oral and Maxillofacial Surgeon on 2018-03-25 edited on
---
Dr. Dt. A. Selhan Kaya, PHD, is Oral and Maxillofacial Surgeon in Turkey. He received his dental degree from Istanbul University in 2005. He received his PHD degree at Istanbul University in 2010 .He is one of the dentists at Premium Dental Turkey Dental Team. He has 12 years of experience. He is trained by the inventor of All on 4 Procedure Paulo Malo. He also attends continuing education courses on all other aspects of dentistry. Dr. Dt. Selhan Kaya is a member of Turkish Dental Association, Turkish Oral And Maxilofacial Surgeons Association. He is the general secretary of Turkish Dental Association in Antalya. He speaks English and Turkish.