Veneers in Turkey are one of the most popular cosmetic dentistry treatments.
DENTAL VENEERS ARE USED FOR
Dental Veneers Turkey are used for creating a brighter smile line for, discoloured, chipped teeth. Best way to achieve an instant transformation.
HOW MANY DAYS DO I NEED
Veneers Turkey Can Be Completed in 5 days. 
GET FREE QUOTE
SEE PRICE LISTS
VENEERS TURKEY
Veneers Turkey are the best and most preferred cosmetic dental treatments that improves the appearance of teeth. A dental veneer is a thin shell made out of a synthetic material shaped like the front of a tooth. A dentist pastes this dental veneer on the visible side of a tooth to physically improve its appearance. Dental veneers do not improve tooth function or reverse disease-related problems. But if you have severely discoloured or worn-out teeth that look unsightly, you can considerably improve their appearance with dental veneers in Turkey. Veneers are a cosmetic method of obtaining a pearly white smile. We offer affordable and high quality dental veneers in Turkey. 
Who Can Benefit from Veneers in Turkey?
Veneers in Turkey are to your teeth what fake fingernails are to your hands. It's a wholly cosmetic procedure that improves the appearance of your teeth. Dental veneers are commonly used to restore the looks of stained or slightly damaged teeth. A dental veneer is the best option to hide damage to the enamel as those caused by minor chippings. Veneers in Turkey are commonly used in smile makeover procedures. The veneers can also obscure small gaps between teeth however if you have Teeth Grinding, severely damaged teeth, misaligned teeth or misshaped teeth Dental Crowns might be a better option for you. If you are not sure whether you are a good candidate for Dental Veneers Turkey or not you can send us your dental photographs then we will be able to consult with the Cosmetic Dentists and get back to you with their recommendations. 
What are Veneers in Turkey made out of ?
The thin-shelled veneers are mostly made of porcelain. Yes, it's the same porcelain that china is made from. Porcelain can effectively emulate enamel, the natural substance the crowns of your teeth are made out of. Porcelain veneers are commonly called laminate veneers. There is a difference between regular dental veneers and laminate veneers, however. Laminate veneers tend to be very thin, usually about 0.5 mm to 1.2 mm thick. Laminate veneers are attached to front teeth to restore bright smiles. Laminate veneers, despite their thinness, are sturdy and can withstand wear and tear. At Premium Dental Turkey, we also offer high-end brands that make dental veneers out of unique porcelain materials like E.Max. The advantage is that you can get a tougher and longer lasting veneer. Refer to the brand's descriptions below for more information about the premium-grade veneer material available to you at affordable rates.
Overview of the VENEERS Turkey
Applying dental veneers is a relatively straightforward and easy process. You will not feel any pain or discomfort during the procedure. The process involves making an impression of the teeth that require veneers, preparation and then using an adhesive to bond the veneer to your teeth. At Premium Dental Turkey, you need 5 days which will include 3 appointments at the clinic to complete dental veneer treatment. During your first appointment, Our Cosmetic Dentist will make an assessment of your teeth to see if dental veneers are the best solution. If so, we would take an impression of the teeth and then we will prepare your teeth in order to apply Dental Veneers. During that process, we will provide you with temporary teeth so you will be able to smile and chew as normal.  If you are looking for a particular look, you can bring a picture of it and we can use it as a reference in the design. The design will consider your facial structure so the final smile suits your face perfectly. You can choose the type of colour you want for the smile too. On your second appointment, we will make a rehearsal to check if everything is perfect. If your new teeth need small adjustments in order to fit your jaw perfectly we make the adjustments. On your third appointment, we will apply your permanent Veneers and make a final check-up. Cosmetic Dentist will then instruct you on how long you should wait until you can chew as normal. Once the veneers are applied, the procedure will conclude. Porcelain veneers do not require special care. Once the veneers are bonded, you can go about your life as usual. You only need to brush your teeth and floss to protect the veneers and natural enamel from acidic damage. You should try to avoid opening bottle caps, cracking nuts or chewing tough substances. If you have Teeth Grinding we will provide you a Night Guard so you would not chip or break your Veneers while you are asleep.
Veneers in Turkey PRICES
Prices of dental veneers in the UK or other European countries can start at £600 and range upwards. The total costs of veneer procedures also include lab charges, as the products have to be customized in a lab to suit your teeth. When the costs are accumulated, the final tally is unbearable to many patients who require veneers. Most dental insurance policies do not cover the cost of veneers as these fall under cosmetic dental procedures. Premium Dental Turkey offers low-rate options for high-quality dental veneer brands thanks to low costs of operations. We offer the same world-class brands you can find in countries like the UK, Germany, and the US. But the overall costs you have to bear will be low because of low operational costs. Therefore you can save up to 70% if you get your veneers in Turkey. Besides your treatment can be completed in 5 full days so you do not have to wait for dental appointments and the completion of your dental treatment for weeks. After 5 days in Turkey and three dental appointments in our clinic, you can go back home with a completely new, healthy and aesthetically pleasing smile. 
Dental Veneer Brands
E.Max Dental Veneers in Turkey
E.Max is one of the leading brands of dental veneers in the world. These veneers are made from ceramic and have a translucent sheen that provides perfect white teeth. Ceramic is a top-quality material highly priced because of its sturdiness and durability. Ceramic veneers last long as well. E.Max ceramic veneers are known for their attractiveness as well as durability. Most consumers prefer the E.Max brand because these delicate veneers very closely resemble natural teeth, though made of a synthetic material. Your teeth would not look artificially white with these veneers. The shells also blend well with the rest of your natural teeth. E.Max's laminate veneer line comes in varying shades of white so you can choose a colour that best matches your natural teeth. The brand is highly preferred because patients don't have to be extra careful with veneered teeth either. You can eat and drink as you typically would and not risk the veneer cracking or fracturing. You can restore the appearance of a stained or chipped tooth easily with an E.Max veneer. We can complete your dental veneer treatment in one visit to Turkey, which will keep the cost of the entire process down. As E.Max veneers are quite expensive, Premium Dental Turkey is committed to offering you the most affordable rate without compromising the quality. 
Vita Suprinity Dental Veneers IN TURKEY
Vita Suprinity is a chic brand that offers the latest generation dental veneers. These veneers are uniquely made from ceramic glass reinforced with 10 percent zirconium, a naturally found mineral. The brand holds claim to the world's very first zirconium-reinforced lithium silicate ceramic veneers. The advantage of this composite material is a higher level of translucency that will appear very close to natural enamel. The lack of colour also makes it possible for dental technicians to shade the veneers in so that they perfectly match the surrounding teeth. Glass zirconium is known for its beauty and durability. It's quite possible to achieve a luxurious finish with Vita Suprinity veneers. If you are aiming for an attractive, movie star-like smile that doesn't look artificial in any sense, then we highly recommend this brand. Vita Suprinity veneers are tough and do not crack or break apart easily. The veneers would not cause any trouble with everyday activities like chewing. These veneers are thin and would not feel any different from the natural surfaces of your teeth. We offer low rates for operational costs so the total cost is kept low compared to the rates in other parts of Europe. Having Dental Veneers in Turkey is the most economical way without compromising the quality of the dental treatment and dental products. Our Dental Team consists of specialist in the area of Cosmetic Dentistry. They are prosthodontists trained to apply Cosmetic Dental Treatments like Dental Veneers. Contact Premium Dental Turkey Clinic to learn more about dental veneer brands, personalised designs, and rates.
ADVANTAGES AND DISADVANTAGES OF VENEERS
Are you considering getting dental veneers ? If so, you certainly aren't the only one - these days, more and more people are opting for this procedure. Of course, it is important to have all of the facts available to you before you reach a verdict about any kind of procedure. So, to ensure that you are able to make a fully informed decision, here is a look at the top advantages and disadvantages:
ADVANTAGES OF VENEERS
To start with, let's focus on the positive outcomes associated with getting dental veneers:
VENEERS CAN SUBSTITUTE DAMAGED ENAMEL
There is no denying that tooth enamel is quite tough. At the same time, it isn't impervious to degradation or damage. Furthermore, once damaged, enamel can't regenerate itself. This means that your tooth will be stuck in that particular manner. The problem is that it isn't uncommon for enamel to become weakened. Foods, acid reflux, and over-brushing can all cause the enamel to get worn down with time. Tooth abrasions can also appear due to the grinding of teeth. Since the enamel can't grow back, this can leave the softer parts of the teeth exposed. This is where veneers can help. These thin coverings are made from durable materials that can easily work as replacements for the enamel. Once they are placed on the front of the teeth, they will help to protect the exposed areas.
VENEERS CAN FIX FLAWS IN YOUR SMILE
Few people are born with what can be considered "perfect" teeth. Most people typically have to contend with small gaps or a slightly crooked tooth here and there. On the surface, this may not seem like much but quite a few people are conscious of these. Now, the issue with minor flaws is that most dentists will not correct them in the traditional ways. After all, it doesn't make sense to go through the process of getting braces even your tooth is only slightly crooked. The good news is that veneers can fix these problems for you with less hassle. See, veneers can be created to be any shape or size. Thus, your dentist can fashion ones that will hide a crooked tooth or a gap in between two teeth. Now, there will be no structural change to this issue, only a cosmetic one. As such, you will not have to go through nearly as much hassle.
VENEERS CAN WHITEN YOUR TEETH
It is quite rare to find people with naturally white teeth. This is because the foods that you eat and even certain habits like smoking can cause stains to build up. Many of these stains can't be removed with brushing alone and cause your teeth to look yellow or brown. One of the options that people turn to in such instances is teeth whitening. However, this is a temporary solution and you will often find that your teeth become discolored rather quickly again. Not to mention, this can be a rather harsh process. So, if your enamel is already weakened or damaged, your dentist may not be able to perform this procedure on you. With veneers, though, you can select the perfect level of brightness for your smile. Since you have more control over the precise shade, it can look a lot more natural as well. The best part, though, is that most modern veneers are stain-resistant. So, even if you continue with your habits as before, it is unlikely that they will become discolored again!
DISADVANTAGES OF VENEERS
Now, let's uncover some of the disadvantages that people encounter with veneers turkey: 
HOW MUCH DO VENEERS COST IN TURKEY ? 
It is important to realize that high-quality veneers require quite a bit of craftsmanship. If you want your veneers to last for a longer time, they have to be constructed from high-grade material that can withstand most of the daily rigors of teeth. Similarly, for a more natural look, each veneer has to be designed to perfectly fit your teeth. This is one of the reasons that most people find veneers to be rather costly. However, it should be noted that this is typically in the case in regions such as United Kingdom, Germany, Sweden, Australia, and the United States. In these areas, cosmetic dental procedures like veneers can be incredibly expensive. On the other hand, at Premium Dental Turkey, the costs are a great deal lower. A Dental Veneer in the UK cost around £1000 to £2000. Consultation, dental x-rays, laboratory, numbing injections costs may add up. You can get the same quality veneers in Turkey from £125 because dentist fees and operational costs are much lower in Turkey according to the UK. Consultations, laboratory fees, dental x-rays and numbing injections are free of charge if you would like to get veneers in Turkey. 
HOW LONG DO VENEERS LAST ?
Before you can get veneers, your dentist will have to change your current teeth in a few ways. The most common procedure is to remove a thin layer of enamel from the front of your tooth. However, in certain instances, the dentist may need to reshape your tooth as well. Due to this, veneers can be considered an irreversible procedure. Once you get them, you will have to continue with this covering. This means that in about ten to fifteen years, you will have to visit your dentist once more to get a new set fixed onto your teeth again. Thus, if you are getting dental veneers, you have to be absolutely certain about your decision. 
ARE VENEERS PAINFUL ? 
You do not feel any pain or discomfort during the dental veneers procedure in Turkey since we provide the necessary numbing injections. As mentioned, some of the enamel is removed so that your veneers can be placed on your teeth in a better manner. When this happens, you may find that your tooth sensitivity increases. This is because certain elements of your tooth are now exposed to warmth, cold, and other sensations. The good news is that this sensitivity is only temporary. We will prescribe the necessary medication to ease the sensitivity. Once the veneers are placed over the teeth, they should protect your tooth from such sensations. Still, it may take some time for you to get used to it. To make it an easier transition, there are a number of dental products that can help. This includes toothpaste and other products that can strengthen the enamel. After a while, you will not be able to notice any discomfort. These are the advantages and disadvantages of veneers that you need to be aware of when getting dental veneers. By having the right information on hand, your decision should become a lot easier to make. So, go through these details and determine whether dental veneers are the right choice for you.
Veneers Turkey Aftercare
Laminate veneers in Turkey can help you to drastically improve your smile. Of course, if you want these results to last, then you need to know how to care for these latest fixtures. While a good set of veneers in turkey shouldn't give you any trouble, there are a few adjustments that you will need to make. Here are the top guidelines that you will need to follow:
Temporary Veneers
With veneers, you get a "rehearsal" before the permanent ones are fixed to your teeth. During this time, you can get a feel for what your eventual veneers will be like. Not to mention, you can also determine if there are any changes that you would like to make these coverings more comfortable for you. It is important to realize that temporary veneers in Turkey aren't quite as well-fitted or high-quality as your permanent options. As such, some of the aftercare advice may differ quite a bit. Nonetheless, it is important to brush your teeth as you typically would, with a toothpaste that your dentist will have suggested. Since these veneers are only meant to be on your teeth for a short time, the adhesive isn't as strong. Due to this, you may need to hold off on flossing between your teeth for a little while. Otherwise, you risk popping the veneers off with the floss. It is best to check with your dentist regarding this first, however. In a similar vein, it is best to be careful of what you bite down on, during this time. Avoid hard or crunchy foods that can damage or dislodge the veneers in any way. It is also quite probable that you will experience sensitivity to certain hot or cold foods. Due to this, you may want to stay away from such foods for a while.
Porcelain Veneers TURKEY
Your permanent veneers are made from a much more durable material. As such, they aren't quite as delicate as your temporary options. Furthermore, the long-term veneers also fit each of your teeth better and are bonded well too. Due to this, your permanent veneers shouldn't be nearly as much. Nonetheless, you still need to be aware of how to care for your veneers as well as the teeth beneath them. This is the only real way for you to avoid tooth decay and doing any kind of damage to your veneers. Here is how you can manage this:
Proper Oral Care Routine
When you look at your new and improved teeth, it can be easy to forget that your "real" teeth still exist beneath. Since these are organic in nature, they are susceptible to disease and decay. It is due to this that you need to make sure that you are still brushing your teeth twice a day. It is also important that you floss at least once a day as well.
Improved Diet
Although your permanent veneers are tough, they are not invincible. This means that they can still be damaged in a number of different ways. One of the most common ways for this to happen is by biting down on hard foods such as ice or hard candy. These foods require to exert a greater amount of force to break them up. Unfortunately, simultaneously, the same force is being placed on your veneers. This can cause hairline fractures or chips to take place. So, if you would like your veneers to last longer, it is best to stay away from such foods. Now, veneers are also used for aesthetic purposes. As such, you don't want them to get stained or discolored in any way. As a result, you should limit your intake of tea, coffee, red wine, and other foods that may stain the veneers. Cigarettes and cigars can do this as well. If you do consume foods with strong coloring, make sure to rinse your mouth out well. This should prevent the stains from adhering to your veneers. Of course, regular brushings should work as well. You can get them polished at your local dentist to remove the stains. 
Fixing Unhealthy Habits
Do you have a tendency to bite your nails or chew on other objects unconsciously? Well, this is something that you should try to rid yourself of, as soon as possible. As with hard foods, these habits can also put quite a bit of pressure on your teeth. As such, they may be prone to cracks or damage of some kind. Another issue to tend to is bruxism or teeth grinding. This often takes place when you are sleeping. The friction caused by this grinding cause your veneers to wear down. However, if you notice that you have this problem, it is important to take care of it right away. In many cases, your dentist will recommend that you wear some type of mouth guard while you sleep. This will prevent the teeth from rubbing together.
Regular Dental Checkups
Typically, you will need to visit the dentist at least once or twice a year after the completion of dental veneers turkey. If you are especially prone to developing certain gum or tooth conditions, your dentist will recommend that you increase these number of visits accordingly. Now, it is vital that you make each and every appointment, especially when you have veneers. For one thing, regular cleanings are an excellent way to keep your veneers looking white and healthy, improving your smile considerably. For another, regular checkups allow your dentist to examine your teeth for early signs of tooth or gum problems. They are then able to tackle the problem right away or to take precautionary methods and avoid it from getting worse. You should remember that your veneers will eventually have to be replaced. Your dentist will be able to pinpoint these signs to confirm when this needs to be done. Either way, these appointments will keep your teeth as well as your veneers in the best possible condition. These are the top laminate veneer aftercare tips that you need to know. As long as you follow these guidelines, you shouldn't have any issues with your veneers. Nevertheless, if you do feel like your veneers don't fit right or if they fall out, it is important to inform us then we will resolve the issue since your veneers are under guarantee by Premium Dental Turkey.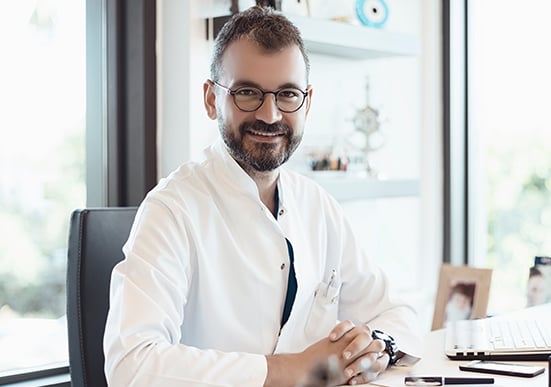 Reviewed by Dr. Dt. Selhan Kaya - Oral and Maxillofacial Surgeon on 2018-01-15 edited on 2019-08-04
---
Dr. Dt. A. Selhan Kaya, PHD, is Oral and Maxillofacial Surgeon in Turkey. He received his dental degree from Istanbul University in 2005. He received his PHD degree at Istanbul University in 2010 .He is one of the dentists at Premium Dental Turkey Dental Team. He has 12 years of experience. He is trained by the inventor of All on 4 Procedure Paulo Malo. He also attends continuing education courses on all other aspects of dentistry. Dr. Dt. Selhan Kaya is a member of Turkish Dental Association, Turkish Oral And Maxilofacial Surgeons Association. He is the general secretary of Turkish Dental Association in Antalya. He speaks English and Turkish.