Best Quality and Low Cost Dental Fillings
DENTAL FILLINGS ARE USED FOR
Dental Fillings are commonly used to fix tooth damage caused by cavities or minor trauma.
HOW MANY DAYS DO I NEED
Your treatment can be completed in 1 day.
GET FREE QUOTE
SEE PRICE LISTS
Dental Fillings
Premium Dental Turkey offers affordable dental filling made from top-notch composite materials. You can stop worrying about metal fillings that feel uncomfortable and look unpleasant. Our fillings are made from a white material that blends in with the natural shade of your teeth. You can benefit from the best fillings placed by highly skilled dentists at any one of our clinics in Turkey. 
Custom-made Dental Fillings in Turkey
We use a composite of synthetic resin (plastic) and glass powder to design durable and long-lasting dental fillings that are also aesthetically pleasing. Synthetic resin is commonly used to fix tooth damage caused by cavities or minor trauma. Resin fillings are easy to apply and the material perfectly embodies the shape of the tooth. Resin fillings tend to look white and are thus perfect for use in front teeth. 
Glass power or acrylic fillings are typically used for fillings directly below the gum line. This material releases fluoride that protects teeth. Glass fillings are therefore commonly used on young children who haven't yet developed good brushing habits.  
Glass and resin fillings on their own are not durable or able to withstand impact, such as those caused by back teeth when biting. Our unique combination of these two materials creates a filling that is both durable and sturdy enough to withstand highly active back teeth. Our composite brings together longevity and pleasing looks. The composite material appears white so the filling would never look out of place.  We have a variety of shades to choose from that will match the natural shade of your teeth perfectly. No one will notice you have had a filling. 
Benefits of Premium Dental Turkey Fillings
Damage Repair :In addition to sealing cavities, our aesthetically pleasing fillings can be used to cover up minor physical damage, like chipping of teeth. Using one of our fillings would be less costly than buying a crown or a veneer to achieve the same result. 
Long-lasting : Our fillings can last years and withstand impact from chewing. Most metal fillings are not as durable. 

Natural-looking Fillings : We ensure high levels of aesthetics with the fillings we make. We colour match the filling to the natural colour of your tooth to make fillings nearly invisible. 

Perfect Bonding : Our composite filling material contains resin, which is known for bonding to tooth surfaces exceptionally well. The filling will seal the damage much better than a metal filling. 
Best Quality and Low Costs Dental Fillings in Turkey
While cosmetic dental fillings can be quite expensive to purchase elsewhere, we manufacture these fillings in our own clinic at Premium Dental Turkey. Our patients thus benefit from not having to pay for expensive lab costs. Operational costs in Turkey are generally low, so you can obtain a dental filling at a considerably lower rate than in UK or America.  
>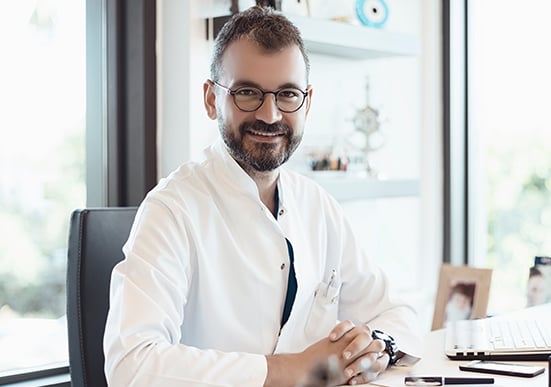 Reviewed by Dr. Dt. Selhan Kaya - Oral and Maxillofacial Surgeon on 2018-04-08 edited on
---
Dr. Dt. A. Selhan Kaya, PHD, is Oral and Maxillofacial Surgeon in Turkey. He received his dental degree from Istanbul University in 2005. He received his PHD degree at Istanbul University in 2010 .He is one of the dentists at Premium Dental Turkey Dental Team. He has 12 years of experience. He is trained by the inventor of All on 4 Procedure Paulo Malo. He also attends continuing education courses on all other aspects of dentistry. Dr. Dt. Selhan Kaya is a member of Turkish Dental Association, Turkish Oral And Maxilofacial Surgeons Association. He is the general secretary of Turkish Dental Association in Antalya. He speaks English and Turkish.